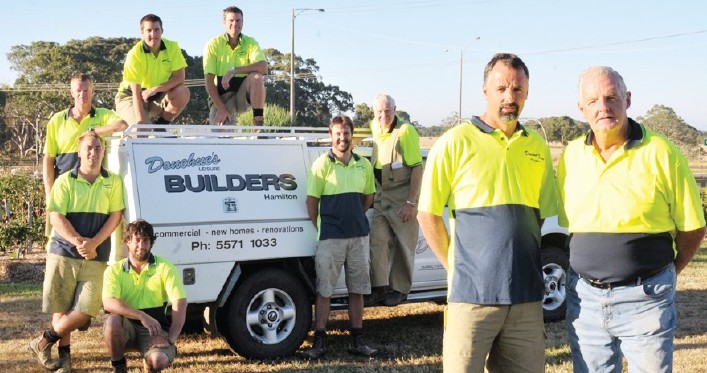 Donehue's Builders – Look local first!!
For almost 50 years, Donehue's Builders has built stunning homes throughout the Hamilton and Western district.
From our family and architectural homes, renovations and extensions, commercial building and also the stunning swimming pools and landscaping that we create – Donehue's Builders provides you with a complete building service.
Because we are local family company, building for locals – you know you can trust Donehue's in every building project.
As a member of the Independent Builders Network, when you build with us, the person you talk to, is the builder responsible for all aspects of construction, from floorplans and design, to handing you the keys.
Why are Donehue's Builders different to other builders?
we're big enough to offer a complete building service, but with a personal and family touch;
our clients tell us that they love it that we are accessible and available, and we keep them up to speed at all stages
any new ideas, can be discussed at any stage of the project
we can offer the whole lifestyle package, including with swimming pools, landscaping and more;
because we're local, you can be assured that we will go the extra mile;
as locals, we "look local" and put local first, using local trades and suppliers, and investing heavily in training local staff and apprentices – some members of our team have been with us for more than 40 years!
we've been HIA members for more than 40 years;
We look forward to working with you!